MEGA JEEP 4X4 PILOT 2.4Ghz ŚWIATŁA DŹWIĘKI
| | |
| --- | --- |
| Wysyłka w ciągu | 24 godziny |
| Cena przesyłki | 17.99 |
Zamówienie telefoniczne: 882653443
Zapraszamy do obejrzenia prezentacji naszego pojazdu:
---
 AUTO
MEGA JEEP  SUNSHINE  Z NAPĘDEM 4X4  EXCLUSIVE
 ST-S-2388
Najmocniejsza i na pewno najszybsza wersja specjalna
 napędem na 4 koła - auto posiada 4 silniki napędowe+ jeden do zdalnego sterowania
Z ZWIĘKSZONĄ PRĘDKOŚCIĄ DO
OKOŁO 6-7 km/h
Absolutna nowość !!!!!! 
Pojazd dla wymagających kierowców i Rodziców.
Posiada  wzmocnione nadwozie, miękkie siedzenie i system wolnego startu  z pilotem 2.4 Ghz z funkcją bezpiecznego hamowania.

    z systemem ESW - system wolnego startu i hamulcem 
Pojazd posiada możliwość zablokowania funkcji w aucie. Po naciśnięciu przycisku P na pilocie pojazd zatrzymuje się awaryjnie i blokuje wszystkie funkcje w aucie. W celu odblokowania należy ponownie nacisnąć przycisk P na pilocie.

Najmocniejsza wersja pojazdu z wspaniałym wyposażeniem.
Napędzany czterema silnikami 45 W, wskaźnik naładowania akumulatora - kontrolki
  sterowany z za pomocą inteligentnego pilota 2,4 Ghz pilota z możliwością kontroli prędkości przez Rodzica i z możliwością zahamowania za pomocą pilota - NOWOŚĆ.
Dodatkowym atutem tego modelu  są miękkie koła EVA, miękkie siedzenie, RADIO FM, możliwość podłączenia BLUETOOTH  i odtwarzania muzyki z telefonu.
Super atrakcyjne oświetlenie pojazdu.
Model w kolorze czerwonym :


Opis na podstawie wybranego koloru:

Pilot działający na częstotliwości 2.4 Ghz - z funkcją parowania - to oznacza że żadne inne urządzenia nie będą go zakłócały, pilot posiada 3 prędkości jazdy z pilota i funkcję natychmiastowego awaryjnego zatrzymania pojazdu - ( przycisk P, po jego naciśnięciu blokują się wszystkie funkcje manualne w pojeździe - jest to bardzo dobra funkcja jeśli musimy natychmiast zatrzymać pojazd i zablokować funkcje Małemu Kierowcy. Jest to jedno z najlepszych rozwiązań w pojazdach, gdy zauważymy niebezpieczeństwo, natychmiast zatrzymujemy pojazd przyciskiem P.


Funkcje pilota:
Jazda przód/tył. lewo/prawo , zmiana prędkości  ( 3 dostępne),
funkcja hamowania pilotem STOP - NOWOŚĆ
---
 Instrukcja parowania czyli połączenia pojazdu z pilotem:
1. Złóż samochód zgodnie z instrukcją
2. Włóż baterie do pilota.
3. Naciskaj przycisk parowania ( WEELYE) około 2-4 sekund. Zapali się dolna dioda na pilocie (wolna prędkość)
4. Włącz pojazd włącznikiem głównym, gdy dioda dolna na pilocie zapali się światłem ciągłym - przestanie migać - pojazd jest sparowany z pilotem.
5. Jeśli pojazd nie sparował się powtórz kroki od 2-4. W przypadku gdy migają wszystkie diody na pilocie  wymień baterie na nowe.
6. Po 10 sekundach  nie używania pilota  pilot automatycznie ulega wyłączeniu
---
Oświetlenie pojazdu .
Pojazd posiada 3 tryby pracy świateł:
1. Praca stała światła świecą, delikatnie migając.
2. Światła migają - włączając się i wyłączając - jak na animacji
3. Światła wyłączone - pojazd nie świeci.
Działanie w trybie 1
Działanie w trybie 2

 Film:



Opis przedmiotu:
AUTO  MEGA JEEP SUNSHINE  Z NAPĘDEM 4X4  z systemem ESW - system wolnego startu, hamulcem  oraz z  kołami EVA i miękkim siedzeniem  zasilane na 12 V z napędem na  cztery  koła  zachwyci nie jednego przyszłego kierowcę. Dzięki zastosowanym najmocniejszym silnikom  45 W, auto jeździ po nierównym terenie bez żadnych problemów - posiada olbrzymie miękkie  koła EVA,   Najciekawszą funkcją pojazdu jest SYSTEM WOLNEGO STARTU,  oraz SYSTEM HAMOWANIA Z PILOTA Z FUNKCJĄ BLOKADY JAZDY MANUALNEJ
Ciekawym elementem jest oświetlenie pojazdu - świecące światła przednie  światła na pałąku  działające w trzech trybach - wybieramy który tryb pracy używamy.
Duże koła  EVA zapewniają cichą jazdę.
Podświetlana deska rozdzielcza pojazdu oraz wskaźnik naładowania akumulator z nowoczesnym panelem z wejściem  MP3, slotem na kartę i wgranymi piosenkami  dają pełen komfort użytkowania pojazdu - wiemy na jak długo mamy jeszcze " paliwa" ( napięcia w akumulatorach). Nowoczesny panel daje możliwość odgrywania utworów z urządzeń zewnętrznych oraz sterowania nimi za pomocą przycisku na kierownicy. Dodatkową atrakcją jest RADIO FM i BLUETOOTH wbudowany w panel
Zdalne sterowania pojazdem:
 Rodzice mają pełną kontrolę nad jazdą Pociechy - w każdej chwili mogą zareagować pilotem na jazdę swojego Dziecka (  SPECJALNY PRZYCISK STOP (P)  w pilocie natychmiast zatrzymuje pojazd i odcina możliwość jazdy przez dziecko, aby dziecko miało ponowną możliwość jazdy Rodzic musi odblokować tę funkcję poprzez naciśnięcie ponownie przycisku P na pilocie. ). Dzięki właśnie takiemu rozwiązaniu kiedy Rodzice widzą że dziecko jedzie w złym kierunku mogą natychmiast zareagować pilotem
Z poziomu sterowania pilotem jest możliwa jazda w trzech prędkościach. Pilot posiada funkcję HAMOWANIA - auto po naciśnięciu tego przycisku staje prawie w miejscu.
Zdecydowanie jest to jedno z najbezpieczniejszych i najlepszych rozwiązań w pojazdach na akumulator.
Najmocniejsza wersja pojazdu posiada cztery silniki 45 Wat:

Auto posiada:
silnik:  4 sztuki x 12 V 45W 

akumulator 1x12V 7 Ah

 trzy prędkości jazdy  - ustawienie z pilota

system WOLNEGO STARTU

3 prędkości jazdy z pilota

system HAMOWANIA pilotem z blokadą dalszej jazdy przez sterującego pilotem

miękkie MEGA KOŁA EVA

nowoczesny pilot 2,4 Ghz - bezzakłóceniowy 

auto posiada  elektryczny hamulec, działający po zdjęciu nogi z pedału gazu, hamuje samoczynnie

auto posiada dźwięki -  klakson oraz z odgłos uruchamiania pojazdu i pracy silnika bardzo realistyczne

nowoczesny panel z RADIEM FM i BLUETOOTH

uchwyt do holowania

świecące  światła przednie  i światła na pałąku w 3 wariantach świecenia

możliwość regulacji głośności muzyki, wejście na MP3, slot na kartę pamięci.
Napęd:

Cztery silniki 45 W - napęd na cztery  koła z systemem wolnego startu

Zasilanie:

Akumulator 1x12V 7 Ah 

Ładowarka:

 220-240 V 50 Hz 12V  DC 1000 MA

Pilot:

Tak, sterownie przód/tył, lewo/prawo z pełną kontrola rodzicielską
czyli w każdej chwili  może użyć przycisk STOP (P) na pilocie dzięki czemu auto natychmiast się zatrzyma. Dodatkowo z pilota rodzic może ustawić prędkość pojazdu 1,2,3


NOWOCZESNY PILOT  BEZZAKŁÓCENIOWY częstotliwość 2,4GHz z funkcją 

wyłączania się po czasie, gdy nie jest używany.

Pasy bezpieczeństwa

Tak,

Miękkie koła EVA

Tak

Wymiary pojazdu:

długość ok: 121 cm,szerokość przy lusterkach ok.:67 cm,  przy kołach tylnych ok.: 67  cm, wysokość przy światłach na pałąku ok.: 79  cm, wysokość przy kierownicy ok : 66 cm,  wysokość przy  siedzeniu ok.: 64 cm, wysokość do barierki i  drzwi ok.: 46 cm, szerokość siedziska ok.:41 cm, odległość od pedału gazu do siedzenia ok.:59 cm, średnica koła ok:  30 cm, szerokość koła ok.: 11  cm, prześwit od podłoża do progu: 23 cm - bardzo wysoko,

Max obciążenie pojazdu

40 kg

Waga pojazdu




23 kg

Prędkość i jazda

łącznie 3 prędkości
bieg wolny 2,5- 3 km/h, bieg szybki do 6-7 km/h, jazda w przód i w tył, idealny pojazd na trawę, działkę czy nierówności - napęd na cztery  koła, amortyzatory na tył

Komfort jazdy:

 miękkie  wielkie koła,

SYSTEM WOLNEGO STARTU i SYSTEM HAMOWANIA, otwierana maska,  najnowszy panel sterowania, , amortyzatory tył, uchwyt do holowania

Efekty świetlne




Tak, światła przednie, światła na pałąku ,  wskaźnik naładowania akumulatora,  3 funkcyjne światła - ustawiamy jeden wariant świecenia

Hamowanie




Pojazd hamuje silnikiem po zdjęciu nogi z gazu oraz posiada HAMULEC w pilocie po jego naciśnięciu zatrzymuje się natychmiast i blokuje możliwość uruchomienia przez dziecko -

najbezpieczniejsza z opcji

Efekty dźwiękowe:




Tak, głos pracy silnika, klakson, piosenki dyskotekowe bardzo melodyjne, regulacja głośności, wejście MP3, , slot na kartę wgrane piosenki Prawdziwe RADIO FM samoskanujące i BLUETOOTH

Regulacja głośności:

Tak, w panelu

Kontrolka naładowana baterii

Tak - kontrolka graficzna - NOWOŚĆ

Czas ładowania:




8 do 12 godzin, przed pierwszym użyciem należy ładować akumulator około 18 godzin

Czas jazdy




do 2 godzin w zależności od warunków zewnętrznych - możliwość zastosowania akumulatorów i większej pojemności - zapytaj sprzedawcę

Dodatkowe funkcje:

Dźwięki klaksonu, melodie , dźwięk uruchamiana silnika oraz 

system wolnego startu, przycisk hamulca na pilocie, nowoczesny pilot 2,4 Ghz  z funkcją automatycznego wyłączania się.Miękkie koła EVA.


 

Gwarancja:

 pisemna 12 miesięcy

Wymiar opakowania




109 cm x 70 cm x 44 cm

Waga z opakowaniem.




27,3 kg

Wysyłka i montaż:




Pojazd do montażu  wysyłany w oryginalnym kartonie - czas montażu ok 15-25 minut

.

---

Tablica przód: 13 cm x 5 cm
Tablica tył: 12,5 cm x 2,5 cm
W komplecie:
Do każdego pojazdu pisemna gwarancja na 12 miesięcy.

Paragon fiskalny ( lub FV),

Instrukcja obsługi w języku polskim.

Zapewniamy serwis gwarancyjny i pogwarancyjny pojazdów.
Wszystkie nasze zabawki posiadają certyfikat CE - czyli są w pełni bezpieczne.
Dbamy  o bezpieczeństwo dzieci.
Wszystkie nasze pojazdy posiadają wszystkie wymagane atesty i certyfikaty.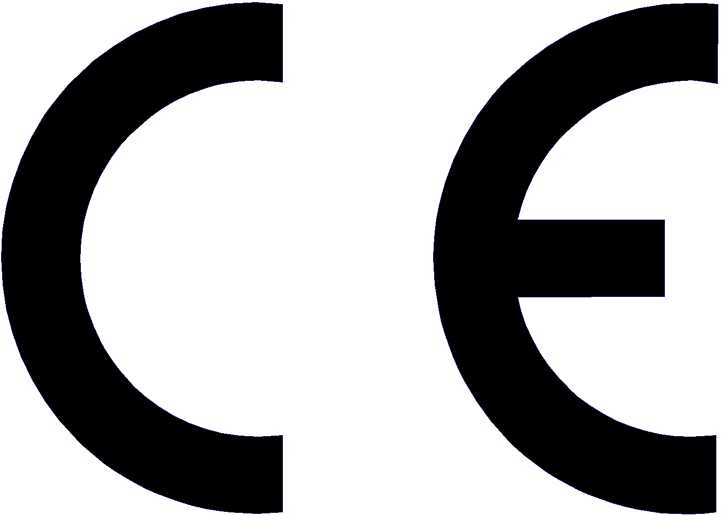 ---
Ostrzeżenia:
1. Montaż musi być wykonany przez osobę dorosłą.
2. Jazda zawsze musi odbywać się pod nadzorem osoby dorosłej nie należy jeździć po drogach publicznych ( w ruchu publicznym) w pobliżu miejsc niebezpiecznych, może  to skutkować wypadkiem.
3. Należy stosować wyposażenie ochronne typu kask, ochraniacze na kolana, ochraniacze na łokcie.
4. Przeznaczenie od: 3 do 6 lat.
 
---
Nie ma jeszcze komentarzy ani ocen dla tego produktu.